REAL Blog by Dave Stockbridge
22 March 2018 Blog
HOW WILL VIDEO KILL realestate.com.au?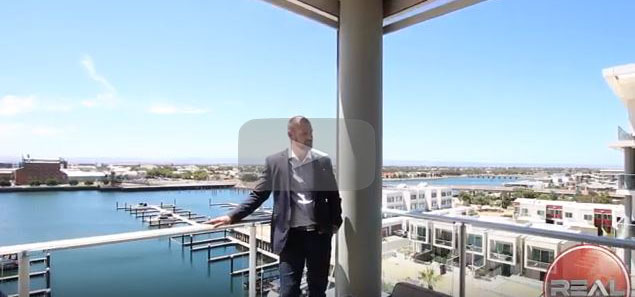 Imagine an Instagram type of app that is exclusively for property and only allows 75 second videos of homes for sale....

Its algorithm preferences the most engaged posts from around the world and regionally, but prioritises all local properties for sale or in your search area. 

How cool is that??

You may say… "but, I like to see the photos and the floor plan and sometimes read a description". So, this app has after every property address and you can click on the link to take you to the agents' website for more details.

NOW, don't go looking in the App Store for this app just yet, as it does not yet exist, BUT!!!…..
This is where we are heading folks!

Whereas, smart phones becoming mainstream was the big feature of the last 5 years of the marketing landscape, I now believe that video will be that thing that changes how we market property over the next 36 months.

VIDEO BUT NOT AS YOU KNOW IT!!!

"Hi, I am Dave at REAL, come look at my latest listing" WILL NOT CUT IT! Its Snoresville!
Having sales agents awkwardly introduce property and deliver wordy descriptions over generic music is neither engaging nor creative. 

ENGAGING AND CREATIVE CONTENT that is visually stimulating is EXACLY what agents need to ensure MORE eyes are on their listings.

ITS ALREADY STARTED…realestate.com.au are investing massive amounts of money into catching the next wave of innovation in the property space knowing that their platform will not be where BUYERS WILL HANG OUT in just a few years' time unless they evolve quickly in the right direction.

AT THE MOMENT, FACEBOOK is the MySpace of Social property marketing, in other words, it is the first in the space and almost by accidence. Although there is not a 'Property Marketplace' on Facebook (not yet anyway), innovative agents have been leveraging the platform to promote property and we all know that Facebook's famous algorithm LOVES VIDEO and preferences that in your news feed.

So, smart early adopters and innovators have been deploying content on Facebook. Admittedly many have been doing it, mistakenly, mainly in the belief that it will boost their profile. 

But, a badly presented video looks bad for the agent and more importantly, the property.

A VIDEO MUST BE ABOUT THE PRODUCT because buyers are not interested in agents!
They want gorgeous visual and quality content!

At the moment, MOST AGENTS JUST DON'T KNOW WHAT TO DO! They know they have to do something, they just don't know what!

Over the last 9 months though, I have been refining the formula for what makes for a successful property video.

We have experimented on all different types of homes, the styles of music, the filming technique, editing style, how long the agent should appear in the video, what should the agent say?
ALL OF THESE ELEMENTS DEEPLY MATTER to creating engaging content!

Naturally, and luckily I LOVE this type of thing and have taken a very keen interest in it knowing that if we can work out the alchemy of Social Media and other next generation technologies before everyone else, then the rewards will be enormous for our clients.

There is still much work to do as this space is evolving rapidly, but we are surfing the wave and watching the winds and riding this to shore!
If you have not already liked my Facebook Page then NOW is the TIME as it is the home of the BEST FREE information in local real estate!