REAL Blog by Dave Stockbridge
12th October 2017 Blog
I get to meet some interesting people...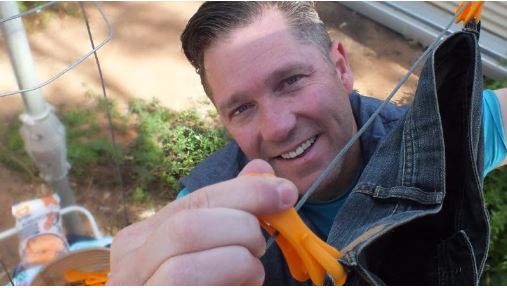 Yesterday, I met Scott Boocock, the inventor of HEGS.
What are HEGS? They are clothes pegs with a hook! A simple idea born out of a simple discovery. That revelation was that 60% of clothes have a loop on them for hanging and yet no one had invented a peg that was in accomodation of this. After all, apparel manufacturers must have put the loops in for a reason!!
Scott took his idea to the world, and in doing so found that most people thought the idea was a silly one. After all, if it was such a great idea, someone would have come up with it already, RIGHT?

Even more brazenly, Scott's vision was to produce the HEGS in Adelaide!! To which most people, including our government, suggested that going offshore to produce HEGS was the only way to be competitive.
Well, a few short years later, an appearance on Shark Tank Australia and many meetings after patenting this simple solution, Scott Boocock now produces every part from the tooling, the plastic, the spring and packaging right here in Adelaide!!
HEGS now appear in Walmart and Home Depot stores accross North America, and can be found in the biggest retailers in Australia, and is creating jobs right here in SA!
This amazing SA success story is not the end of it for Scott. He now holds a vision to assist other investors and entrepreneurs to bring their ideas to market, in his mission to see local inventions break through internationally!
Check out his Ted Talk here and find out more about this SA success story, and dust off your crazy ideas, as Scott wants to build a whole new economy around them!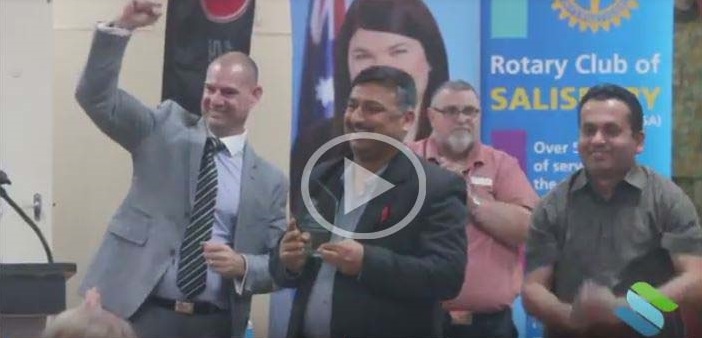 Congratulations to our old neighbours at EP Performance at 23 Park Terrace, Salisbury 
for their win in the Automotive Services Category of the Salisbury Business Awards,
a category REAL proudly Sponsored this year!

This was Salisbury Business' night of nights, with over 120 people in attendance,
including Hon Mark Butler (Fed. Shadow Minister for Energy and Climate Change),
Hon Zoe Bettison State Minister of heaps of stuff,
City of Salisbury Mayor Gillian Aldridge, Deputy Mayor Donna Proleta
and 5 other councilors, as well as all the finalists and local traders.

It was a joy to host the evening and to recognise 10 local businesses, 
that between them attracted nearly 3000 votes from the public.

To check out the awards highlights click the photo link above and see if your favourite local business took out a prize!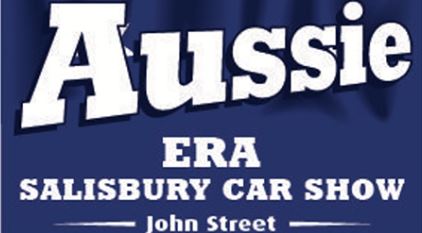 FAMILY FRIENDLY 'Salisbury All Aussie Car Show' on the Sunday 22nd October!

2 days after Holden's, ends the era of Automotive manufacturing in Australia, the Salisbury Business Association is celebrating the Aussie Era by closing John Street to traffic and opening it up to Aussie Car enthusiasts to show their cars to the world.

Its a sad time for our community, coming to terms with the loss of an industry that has proven so vital to our local economy for generations, but we wanted to reflect on the successes of this era and ask anyone with an Aussie Car to come down and share it with the community, along with your memories of a time we can all be very proud of.

Cars will be on display from 11-3 pm, Sunday 22nd October, John Street
and Parabanks Carpark, Salisbury.

Is not too late to register....click on the image above for more details.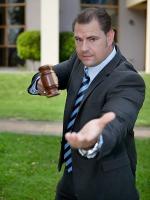 HOLY FAMILY SPRING FAIR AUCTION

For the 8th year in a row, I will be presiding as Auctioneer at the Holy Family Catholic School 'Spring Fair' that will also be on the 22nd of October (AUCTION AT 4 pm)
and run from late morning through to the fireworks at 8 pm. 

This event, run by Kerry White and his team, attracts over 10,000 people every year, 
is full of family friendly activities, and is a highlight on the local events calendar.

I am proud to Chair the board at the school, but I can't take any credit for this event.
The Holy Family team work over time to make this amazing event a tremendous success every year, and its the only place you can see fireworks
in northern Adelaide before New Year (legally)....

HOWS THE MARKET, DAVE?

The best its been all year!
Stock availability had tightened over the cooler months and so far, Spring has not seen a deluge of new releases, so meaning those on the market are either over priced
or wont be available for long! Or in some cases BOTH!

Properties are receiving massive attention in the first week or two on the market, and attracting offers, that if not accepted by the Vendor are proving acceptable in the weeks afterwards as Vendors are often regretting not accepting the same offers early, as number at opens wane come week 4-7.

Its the best time to be selling. Not just because the weather is the best we will see,
but because supply and demand is in favour of home sellers right now.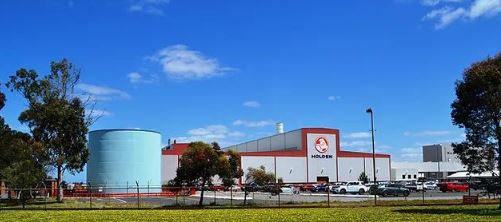 HOLDEN SITE FINDS A BUYER!

This is great news, as no one liked the idea of driving past a mothballed white elephant every day for the next few years as a daily reminder of the decay of manufacturing in Australia,
but instead Holden has found a suitable purchaser, looking to transform the site into a business and logistic hub! 

The timing of the announcement is perfect, and offers local businesses and property owners confidence in the foreseeable future in our northern economy.
Please LIKE my Facebook Page, if you have not already, & keep up to date with the market in REAL time.