REAL Blog by Dave Stockbridge
18th July 2017 Blog
Where you will find property is about to CHANGE!!
Why will people buy a car off gum tree but not a house?
Why do agents still use the paper?
Why is every agent in Adelaide marketing homes on realestate.com.au?
MORE IMPORTANTLY HOW IS THAT YOU WILL DO ALL THESE THINGS ON FACEBOOK IN 36 MONTHS TIME LIKE YOU HAVE ALWAYS DONE IT!
Purple Bricks will not a disruptor of the magnitude some foresee as they are supposing that the value of an agent in the years to come is the 'man' hours it takes to sell a home.
When, in fact, the value of a great agent is earned in the moment they receive an offer and do or say the right thing. The moment a buyer inquires and they make the right impression. Its in these moments that great agents make a difference and thousands of dollars for their client.
If it was only a matter of man hours that determined a agents value then the Purple Bricks model would spot on as take hours out of the equation and fee's should come down. BUT- they have made a mis-judgement!!
The reality is that the value of a great agent in the years to come will NOT be how many hours they have worked on your listing. It will be how your agent positions your property to sell as much as how good a negotiator they are. .
Where they suggest your home needs to be seen, when they advise you on a social strategy specific to the demographic envisaged to be right for your home and it is this acumen that Home Sellers will pay for as it is THIS information that in fact prove INVALUABLE to home sellers!
How an agent creates a narrative around the sale; what type of static and video imagery they suggest; and then, most critically, WHERE and WHO to put your property in front of are MASSIVELY important, at least as important as the presentation of the property itself!
Real Estate Agents that do not start behaving like advertising and marketing businesses will be at a massive disadvantage because soon, the tried and true methods of marketing will be LOST forever.
The old paradigm of having some professional photos, a 'premier' placement on realestate.com.au and some whizzbang brochures and doing opens till the home sells is nearly at the end of its epoch!
Soon agents will have to work to zero in on the demographic they are seeking to buy a certain type of property.
For instance, the buyer of a studio apartment adjacent a university is different from someone who is buying a family home in the suburbs, BUT we currently market on the same portals to find these very different types buyers.
THIS IS ABOUT TO CHANGE!
WHY? because consumers are seeking a readily accessible place to find all the content they need about the subject matter they are interested in. So, aggregator portals like realestate.com.au are currently these 'places'.
In 2017 you have to 'go to' a place or website to 'find' something. Soon, though, 'things' will find you!
INCLUDING REAL ESTATE.
Its no secret your phone knows everything about you. You are filling it with metadata every day. Key words and recurrent themes in your preferences enable your phone to compile suggestions for you to consume your moments of distraction.
For instance, if you've been having conversations online with friends about real estate values, then your News feed on Facebook or Apple news may just start displaying relevant information.
In the meantime Facebook's algorithm is carefully sorting through your preferences, interests and hobbies in an effort to be more engaged with you and deliver you a user experience that continues to wow you.
So, this is how property news and views will find you, this is how new releases will find you in future and this is how you will be buying property in the years to come.
This is also WHY real estate agents NEED, more than ever, to be excellent at creating engaging content that is native to the social medium its designed for.
So, The BIG disruptor will NOT be low fee, low service agents BUT, and, MARK MY WORDS........" that is what average agents will become if they do not understand social media over the next three years."
So please LIKE my Facebook Page if you have not already and keep up to date with the market in REAL time.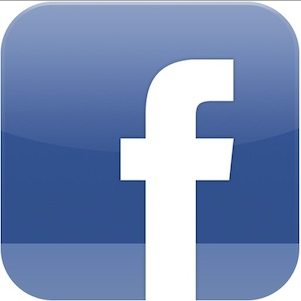 Amazing new 360 degree video technology!
View it here on our property at 31 Collingbourne Drive, Elizabeth Vale! -